music & arts ministry vision
My biggest vision for the music ministry is for everybody to grow in the lord and better their craft. I want everyone to be well trained in their craft. But to foremost make a strong connection with the lord. Ephesians 5:19 says, "

speaking to one another with psalms, hymns, and songs from the Spirit. Sing and make music from your heart to the Lord,"

To serve our community, not only local but whoever comes in contact with the ministry. By enhancing Wednesday/Sunday service with high quality music.

To encourage and recruit musicians to challenge their musical skills, and to play through spirit not flesh.

Use music as a way of outreach, everything we do should result in a community bonding, and uniting as family.

 I believe in proper preparation in our hearts, bodies, and minds in order to bring forth our best efforts in all we do. No matter if it's conducting a worship service, working with children, going out and pulling in the unchurched, being properly prepared is key.
Do I need any musical experience or training join the Music & Arts Ministry?
There is no experience needed to be a part of this ministry. We have a dedicated staff that will work with any individual with the desire to serve.
Does this ministry have practices that I'll need to attend?
The praise and worship team practices every Wednesday at 8:15 pm immediately following bible study.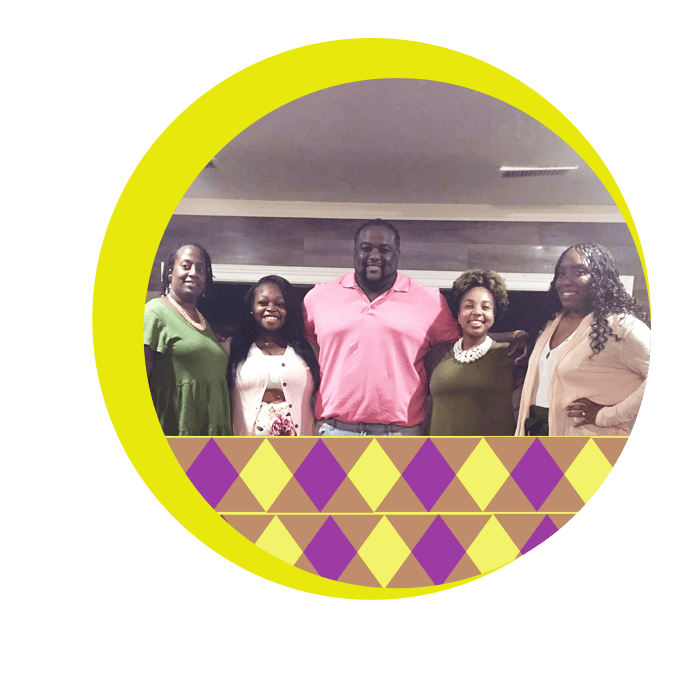 meet the MUSIC & ARTS ministry!
[from left to right]
Connie Fransaw, iesha livingston, jerel hall, LaMondrea Hall, KyErra Hall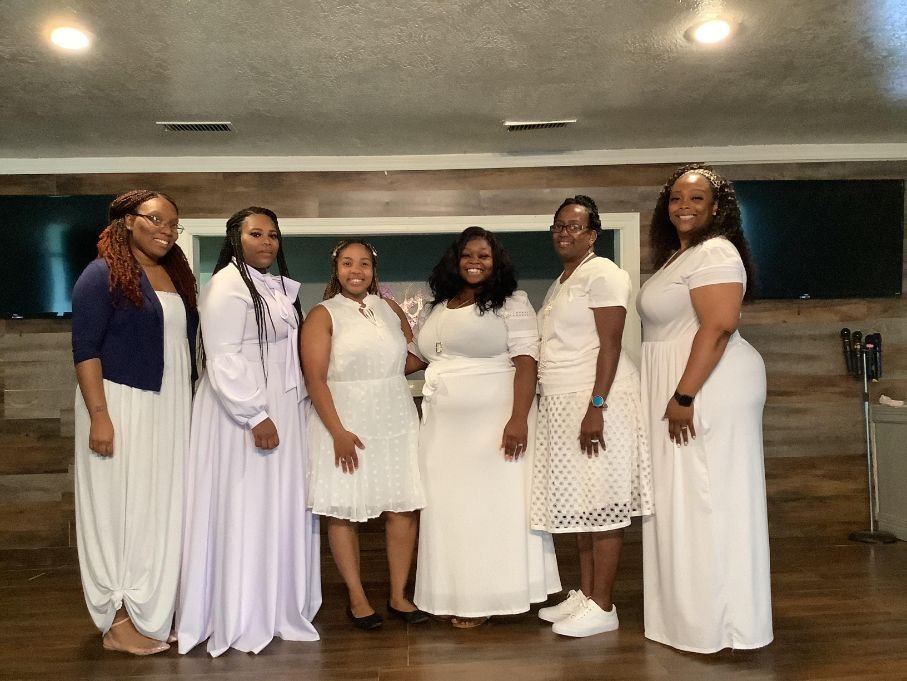 "My lips will shout for joy when I sing praise to you— I whom you have delivered."
Psalms 71:23